The Beginning
In the Fall of 2024 we will offer the first class of Tri-State Baptist Academy for Kindergarten Students.
What's Next
*Each school year we will add one grade to our program until we have a complete K-12 Academy. We desire Kindergarten students who begin in our first year in 2024 to graduate from Tri-State Baptist Academy as the Senior Class of 2037.
*During the first several years of operation our Academy will be located in the current facilities of Tri-State Baptist Temple. We will completely remodel and prepare a classroom that will give our Kindergarten class a modern, comfortable, and fun environment in which they will have the best atmosphere for educational learning and spiritual development.
*Each year we will completely renovate a new classroom in the same way to accommodate the new students and classes that will be added to our program each year.
*We will regularly evaulate our facilities for safety and take all necessary steps to provide a safe environment for our students and staff.
The Future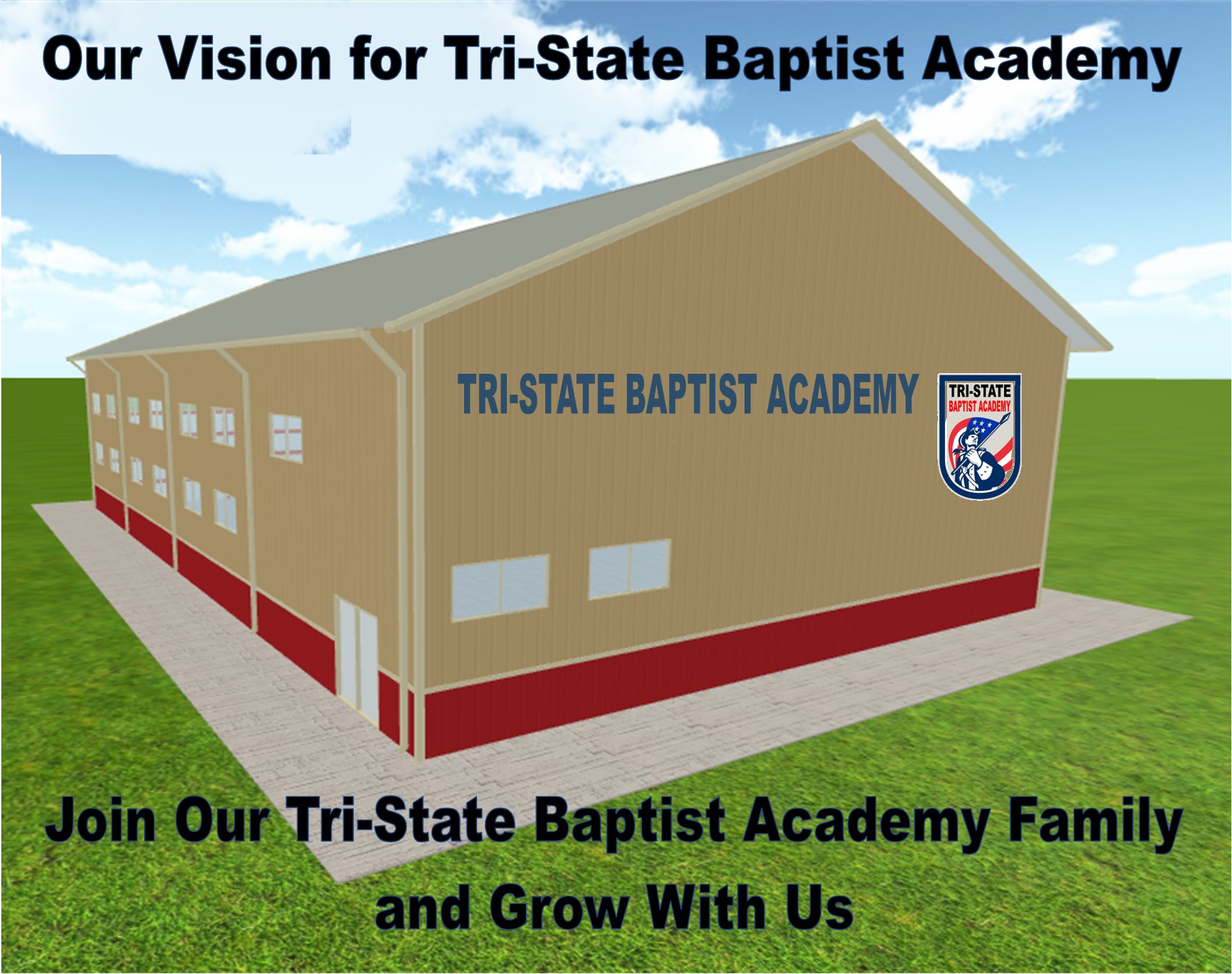 *We are beginning now to develop a plan to build a first class school building on our current church property that will be dedicated to the school ministry.
*We believe that our first kindergarten class will be utilizing this building by the time they are in middle and high school.
*We are planning for the addition of athletic and fine arts programs as our academy grows into middle and high school programs.
*We will seek accreditation from the American Association of Christian Schools, among other organizations, to assure the highest quality of education, as well as assure a spiritual emphasis.